Benefits:

Inexpensive enough for one time use but durable enough to last for years.

Ships flat for inexpensive shipping

Folds together with no fasteners required

Stronger than cardboard nucs

Bees can not chew through the box like they do on cardboard.

More ventilation than cardboard nucs.

3/4" space above and below frames for feeding, medications, queen cages.

Handholds for easy carrying.

Easy open/close entrance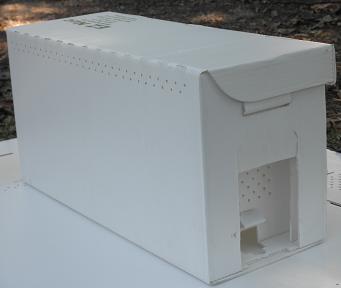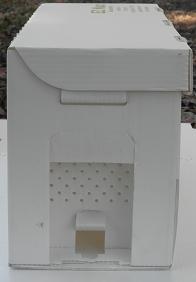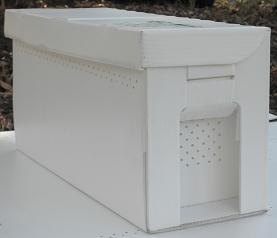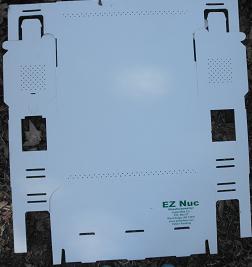 Five Frame Corrugated Plastic Nuc Box

Quantity




Price
By the pallet (280 on pallet)                  $7.75 each    f.o.b.  Mims, FL  32759

Quantities less than 50 are available from Dadant and Son's, Inc.

EZ Nuc is available from Dadant for your convenience.

"Single Story Hives and 5 frame Nucs available all year round."

"Have Bees, Will Travel..."

2600 Honeybee Lane

Mims, FL 32754

Ph: 870 243 1596

E-MAIL: